New to 7 string guitar and looking for its chords? Well, in this post I am going to show you all the basic 7 string guitar chords that you can start having fun with.
These are pretty basic 7 string guitar chords, but you might have a little trouble at first with the wide stretches. Once you get past the stretches, you are good to go with these guitar chords.
Make sure not to just learn all the chords by looking at the diagrams but to know the inside and out of your instrument. Below I have mentioned a video that you can refer to if you just bought your 7 string guitar.
Note: In a 7 string guitar that extra string is tuned to B, rest is all the same as the 6 string guitar. So, you can pretty much play everything in a 7 string guitar that you usually do in a 6 string guitar by ignoring that extra string.
So, here are the 7 string chords for beginners.
A – x-x-0-2-2-2-0
B – x-x-2-4-4-4-2
C – x-x-3-2-0-1-3
D – 3-2-0-0-2-3-x
E – x-0-2-2-2-0-0
F – x-1-3-3-2-1-1
G – x-3-2-0-0-0-3
Am – x-x-0-2-2-1-0
Bm – 0-2-2-0-x-x-x
Cm – x-x-3-1-0-1-3
Dm – 3-1-0-0-2-3-x
Em – x-0-2-2-0-0-0
7 String Guitar Open Chords Diagrams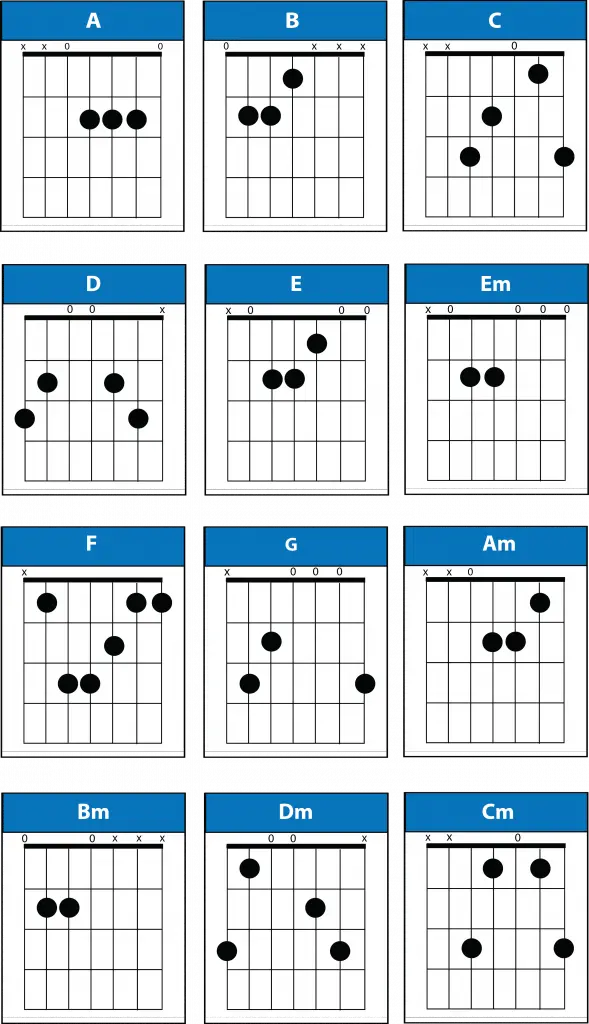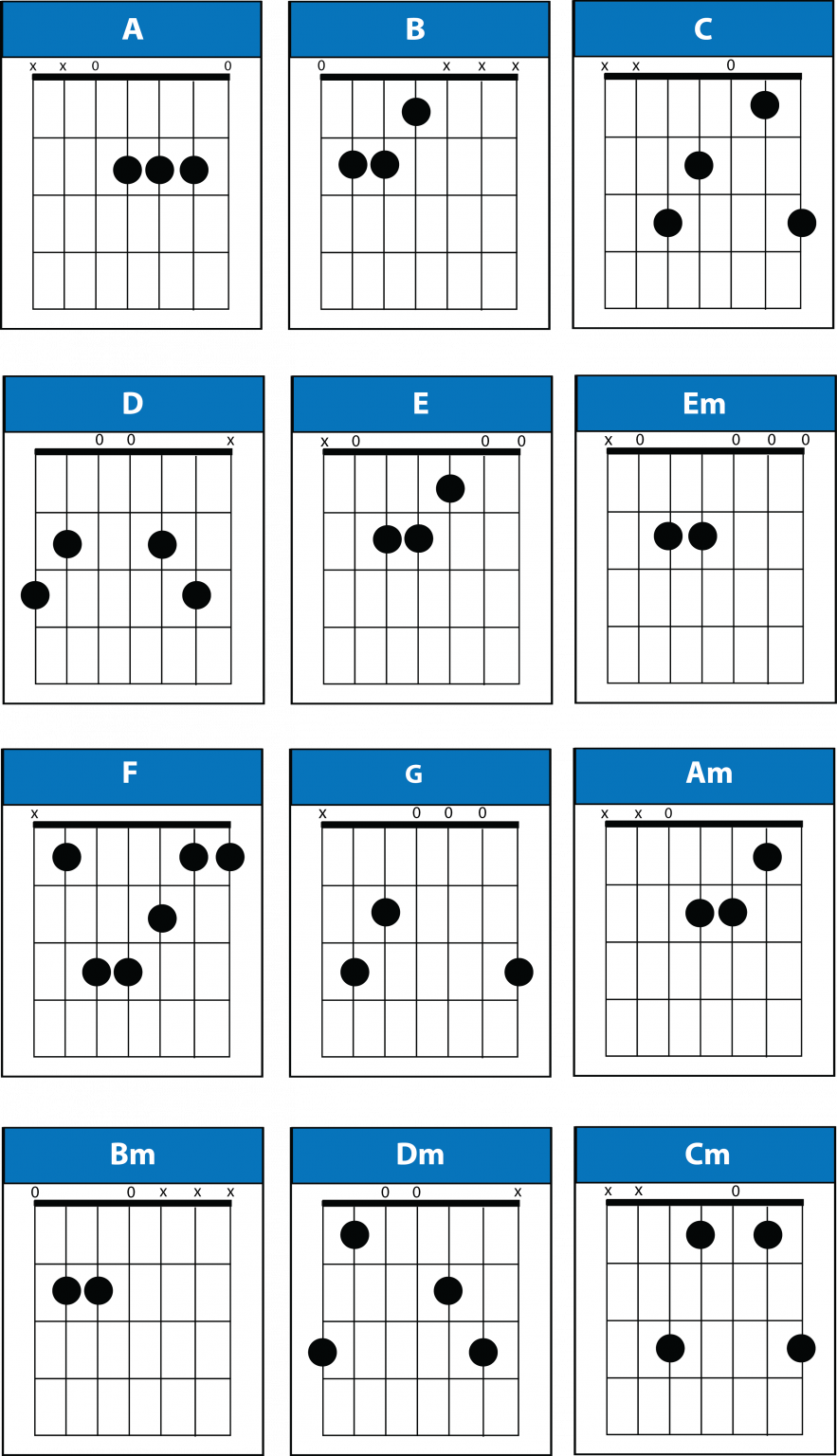 As a guitarist, it is very important to be aware of all these different kinds of guitars. If you already know how to play the 6 string guitar then you should have no problem with the 7 string. Personally, I think the best way to learn the 7 string guitar is by first learning the 6 string guitar. This way, you can apply everything you have learned from the 6 string to the 7 string.
Here is the 7 String Guitar guide for beginners: